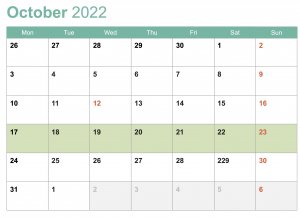 Summary
From the point of view of biomedicine, the announced "vaccine against cancer" should be highlighted, which could be prepared before 2030. Although not strictly a vaccine, it represents a promising treatment against this disease based on mRNA technology, the same used for covid vaccine.
Regarding Global Health, an important announcement by the WHO about the dangers of a sedentary lifestyle, which could produce 500 million chronic patients in 2030. The WHO dedicates 2,600 million in its next strategy 2022-2026 for the eradication of polio .
Regarding international health policy, an important debate introduced by The Economist on the massive use of antidepressants, when only in 15% of cases do they have an effect other than placebo. Opioids in the United States and antidepressants worldwide are examples of the misuse of medications, which can lead to, and in many cases lead to, health problems. The post-pandemic horizon has generalized a hybrid work model (face-to-face and online) for office professionals.
If we talk about national health policy (Spain), the pressure on hospitals due to covid remains low, despite a slight rise in this disease. Intense debate on the flight of Spanish doctors to other countries, attracted by better salary and professional conditions. No matter how much the number of MIR vacancies and Faculties of Medicine increases, the problem will not be solved if working conditions are not acted upon. Teleconsultations seem to consolidate in Primary Care, already being more than 50% of the visits. The Trans law is the subject of great controversy. Most psychiatrists and psychologists, against. Obviously, we are in favor of the position of the WHO by removing from the list of diseases already in 2018 these cases of having a gender identity other than biological sex and wanting to change the morphology of their body. We welcome that there is a law on the subject as in most Western civilized countries. But one thing is that and another that 14-year-olds can choose sex without a psychological evaluation carried out by experts, who can rule out cases. Irreversible problems may occur. There is a certain consensus that the current wording of the law does not sufficiently protect minors.
In the field of companies, at the international level, we must welcome the first agreement with a pharmaceutical company (Novartis) to produce an anticancer drug as a generic that is still protected by patent, for its production in developing countries. As far as Spain is concerned, the continuous growth of health insurance should be highlighted, which in 2022 until September grows considerably more than the insurance as a whole.
Biomedicine
Global Health
International health policy
The debate on the use of antidepressants
National health policy
Controversy over caesarean sections
Companies
http://ignacioriesgo.es/wp-content/uploads/2022/10/Eng-Imagen-22-10-22-a-las-16.40-scaled.jpg
1853
2560
ignacioriesgo
ignacioriesgo
2022-10-23 19:28:48
2022-11-01 10:36:37
7 days in healthcare (October 17th-23rd, 2022)