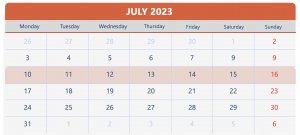 Summary
From the point of view of Biomedicine, there is little doubt that Artificial Intelligence will revolutionize medicine: from diagnosis, to the robotic-AI combination for surgical procedures, rehabilitation aid, support in the fight against infectious diseases, development of new drugs, etc. There will be few areas of medicine that are not affected by the development of Artificial Intelligence.
As regards Global Health, The Lancet insists on the WHO-Europe notice on the need to decontaminate the air, since pollution contributes to the appearance of a large number of diseases and premature deaths. This time, 12 African countries are going to receive 18 million doses of the malaria vaccine. Now one can dream of the disappearance of malaria – that secular plague – from our planet.
Regarding International Health Policy, the American regulator approves the first contraceptive pill that will be dispatched (in pharmacies, supermarkets and online) without the need for a prescription. Although the "pill" could be used in the USA for 50 years, until now it was always under medical prescription. It is believed that this measure will contribute to reinforcing women's reproductive rights, which were so affected by the US Supreme Court ruling that repealed the previous interpretation of the federal constitutional right to abortion, leaving this regulation in the hands of the states. Great controversy as a result of the WHO declaration of the possible carcinogenic effects of aspartame, a sugar substitute widely used in many beverages, including Coca-Cola. The WHO statement is not without controversy.
If we talk about National Health Policy (Spain), to highlight the private health agreement in Madrid, with a rise of 15% in four years. The private provision employers address a decalogue of petitions to the new government. One of them is not addressed so much to the government as to health insurers, by requesting that relations between insurers and health centers be regulated in writing. The Coordinates Institute reveals the very different development of the right of choice in health in the national territory. On the other hand, the Minister of Health presents the new citizen folder. According to him "with one click you can access the medical history". This of presenting a project of this magnitude a week before the elections cannot be taken very seriously.
In the field of Companies, internationally, Moderna has established itself in China. As for national news, Quirón announces a new hospital in Badajoz and Viamed the expansion of its hospital in Zaragoza. The funds, interested in radiodiagnostic companies, a sector so far very fragmented. ALSA, the bus company of Asturian origin, together with the Asturian health transport company Trasinsa, agree to launch a new health transport operator: SANIR.
Biomedicine
Global Health
International Health Policy
National health policy
Companies
http://ignacioriesgo.es/wp-content/uploads/2023/07/Eng-Imagen-16-7-23-a-las-17.13-scaled.jpg
1153
2560
ignacioriesgo
ignacioriesgo
2023-07-16 21:19:04
2023-07-17 16:17:39
7 days in healthcare (July 10th-16th, 2023)