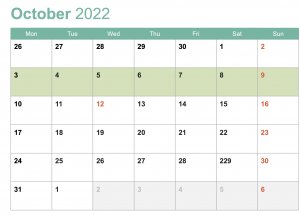 Summary
From the point of view of biomedicine, to review the Nobel Prize in Physiology and Medicine, won by Svante Pääbo, a scientist who is recognized for his studies on the DNA of human ancestors, which allows us to better understand genetic evolution towards the "homo sapiens". It seems that a study with Artificial Intelligence of the eye will help predict coronary risk in minutes, without the need for blood tests or other studies.
As far as Global Health is concerned, it is believed that malaria could be definitively eradicated from the world, with the help of new vaccines.
As for international health policy, alerts in Europe about avian flu and diphtheria, brought by immigrants from Africa and Asia. To highlight the changes in Portugal, which incorporate an independent team to the management of the SNS.
If we talk about national health policy (Spain), the rise in covid cases prevents the Interterritorial Council from approving the abolition of masks on public transport. The health items in the General State Budgets are analyzed with a magnifying glass in the professional press, despite the low weight of the expenses of the Central Administration in the total health expenses. However, it allows to detect some priorities for the Ministry, although the economic items are usually below the challenges: primary care, genomic portfolio, mental health, dental care, primary care infrastructure, etc. The CEOE charges against the Equity Law, which it describes as "unprecedented risk". The debates and controversies continue in relation to the delays in the incorporation of pharmaceutical innovation in Spain. However, these debates do not usually consider that the approval by the EMA of a medicine does not mean automatic public financing in Spain, according to article 92 of the Law on Guarantees and rational use of medicines, which establishes the "financing selective and not indiscriminate" according to a series of criteria, which are established. AESEG and BIOSIM no longer agree with the plan approved a couple of years ago on generics and biosimilars, but want the new approaches to be included in the Guarantees Law.
In the field of companies, in the international arena, BioNTech signs an agreement with Australia, for the establishment of research centers in that country. As for national news, the growing weight of online pharmacy (prescription drugs excluded by law). HM reinforces itself in Andalusia, incorporating four hospitals in Malaga into its network.
Biomedicine
Global Health
International health policy
National health policy
General State Budgets (impact on health)

This is how the 7,049 million euros for health will be distributed in the General State Budget for 2023. The expenses of the central Administration represent a minimal part of health expenses: genomic portfolio, 100 million euros; 24 million, implantation of proton therapy; 44 million, oral health; 173 million, improves Primary Care; 27 million, mental health plan; 500 million, primary care and mental health infrastructures; 1,116 million, fourth dose of covid; 200 million, COVAX program; 50 million for Universities, in order to increase the number of places for medical students by 1,000 (https://www.diariomedico.com/medicina/politica/asi-se-repartiran-los-7049-millones-de-euros- for-health-of-the-general-budgets-of-the-state-of-2023.html)
Companies
http://ignacioriesgo.es/wp-content/uploads/2022/10/Eng-Imagen-8-10-22-a-las-20.29-scaled.jpg
1834
2560
ignacioriesgo
ignacioriesgo
2022-10-09 20:17:02
2022-10-16 08:37:08
7 days in healthcare (October, 3rd-9th, 2022)